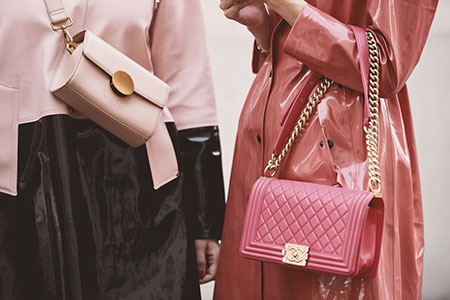 Want to buy now but not pay until later your designer bag? Thanks to zipPay and Afterpay, you can do that for our full range of second-hand designer bags, shoes and accessories! With Luxe.It.Fwd 
YOU CAN ZIPPAY or AFTERPAY YOUR

Dior bags 
& many more, why wait? 
Shop your favourite brand's second-hand handbag with Luxe.It.Fwd today!
With zipPay and Afterpay available on all purchases (Afterpay only being available up to $1000) across our full range of accessories and brands. So, if you've found the perfect Prada piece or a Louis Vuitton essential to add to your collection, we have set up a variety of payment options for you to choose from.

WHAT IS ZIPPAY?
zipPay is an interest-free digital wallet that gives you up to $1,000 to spend – all without a credit card. With zipPay, there are no fees if you pay off your purchase by the end of the following month, and only a $6 monthly fee if you don't.
For purchases of more than $1,000, you can still use zipPay together with a co-payment for the balance. Alternatively, you can apply for an increased digital wallet of up to $10,000 with zipMoney (zipPay's big sister).
Regardless of how you decide to use it, zipPay gives you more control than ever before when it comes to how you pay for items, making it easier than ever for you to get the accessories you need without paying right then and there. No more watching the clock waiting for payday to come around. 
And as a limited promotion until 30 June only, Zip are offering Luxe.It.Fwd customers 12 months interest free on Zip purchases between $1,001 - $5,000.*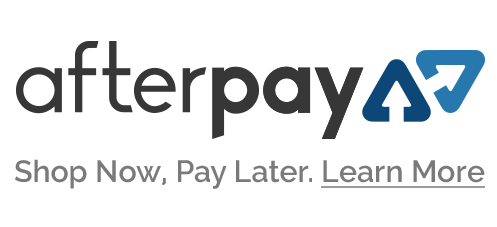 WHAT IS AFTERPAY?
Have you found a stunning designer bag that you can't do without, but don't quite feel ready to pay for it all at once? Don't worry about it! With Afterpay, you can buy now and pay later in 4 equal instalments, due every 2 weeks. The repayments are automatically deducted from your credit card or account, and if you pay those on time, there are no fees! How's that for affordable luxury?
You can Afterpay designer bags, shoes and jewellery purchases up to $1,000 only. For items over that amount, you can use either zipPay together with a co-payment or zipMoney (see further above). So, no matter what you're looking at, we have done our best to ensure that there is a payment option to suit your needs.

HOW TO CHECK OUT WITH ZIPPAY OR AFTERPAY?
To pay with zipPay, zipMoney or Afterpay – proceed through the checkout process like normal and then select your preferred payment option on the Payment Information page. When prompted, simply login to your zipPay/zipMoney/Afterpay account and follow the prompts. Then, you're free to get those designer shoes with Afterpay, zipPay, and peace of mind.
If you don't already have an account, visit zipPay or zipMoney or Afterpay to sign up.
Please note that zipPay, zipMoney and Afterpay are external services provided by those companies to our customers. For full details or account enquiries, please contact the service provider.
*Available to approved applicants only. Minimum monthly repayments are required. Paying only the minimum monthly repayment amount will not pay out the purchase within the interest free period. Any balance outstanding at the expiry of the interest free period for the purchase will be charged interest at the contractual rate, currently 19.9%. A $6 monthly account fee applies. A one off establishment fee may apply for new customers. Terms & Conditions apply and are available on application. See your contract for further details. Credit provided by Zip Money Payments Pty Ltd Limited (ABN 58 164 440 993, Australian Credit Licence Number 441878).