LOUIS VUITTON: A TIMELESS HISTORY
STYLE
Contrary to the ultra glamorous fashion house that the brand Louis Vuitton is today, Louis Vuitton himself didn't come from a world of luxury. Born in regional France to a simple farmer and milliner, Louis Vuitton left his working class roots behind at the age of 16, trekking to Paris in search of a new life in the world of design.
Obtaining an apprenticeship with a local box maker and packer, Louis Vuitton began to thrive as a custom designer and maker of wooden boxes. His notoriety grew and Louis Vuitton became very in demand of the French elite, including notable clients such as the wife of Napoleon III. However his real breakthrough came in revolutionising travelling trunks.
Louis Vuitton noticed that the conventional semi-dome lid of the travelling trunks at that time – which were intended to prevent water from seeping in – made it tricky to stack them..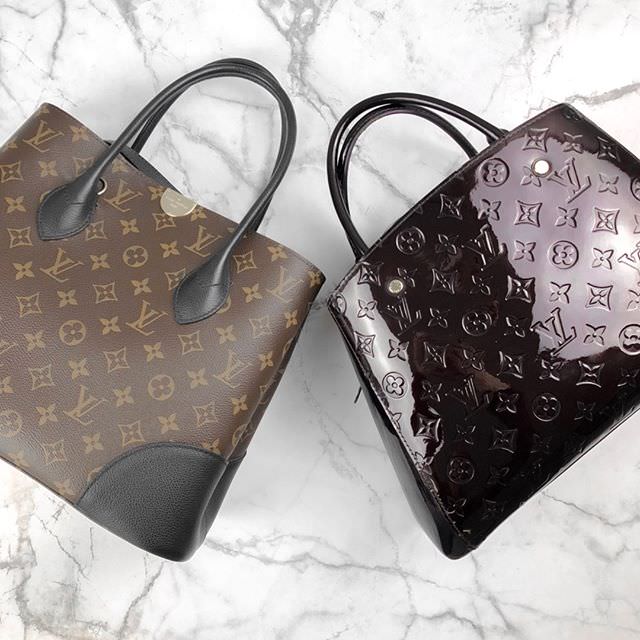 (The iconic monogram that Louis Vuitton is renowned for.)
To fix this, Louis Vuitton crafted a flat-top airtight trunk made from lightweight material and featuring his signature canvas. The result was simple yet perfectly shaped – in true Louis Vuitton style.
Louis Vuitton's specialty became made-to-order trunks, until naturally evolving into crafting the most coveted handbags, purses, belts, jewelries, and shoes around the globe. Many of these beauties feature Louis Vuitton's signature LV monogram canvas or monogram embossing, which has now become an iconic part of the designer. Sourced from the most refined leathers and materials, Louis Vuitton promised luxury elegance to every piece – which it still is today.
Looking for your dream Louis Vuitton? Shop online our full range of gorgeous authentic pre-owned Louis Vuitton handbags.